Librarian by day, storyteller by night, Alex Draven writes queer romance, alternative love stories, and erotic tales from the shadows.
More specifically I write erotic romance about men who love men - the sort of fiction that gets called gay romance, queer love, original slash, yaoi, m/m erotic romance, and probably a hundred other things.
A lot of the stories I write have an alternative twist - alternative in the sense of writing about goths and men who love metal or industrial music as well as loving men, and alternative in the sense of non-conventional relationships, unconventional definitions of attractive, and ways of expressing love and lust that maybe fall outside the norm.
If you share my tastes, or enjoy romance with a twist, I hope you'll enjoy my stories.
I'm an omnivorous reader, and have learned never to say 'never' about genres I might write, but the vast majority falls into two main categories; contemporary erotic romance, and urban fantasy (or paranormal) erotic romance.
I am starting to re-release my previously published work through Smashwords, where they will be available in a range of DRM-free ebook formats to suit all readers.
I also have free fiction ready for you to read, and hopefully enjoy.
It is always a pleasure to hear from readers, so please - drop me an email, and hunt me up one of the sites I use, like Dreamwidth, LastFM, Librarything, or follow me on Twitter.
News
Favour re-released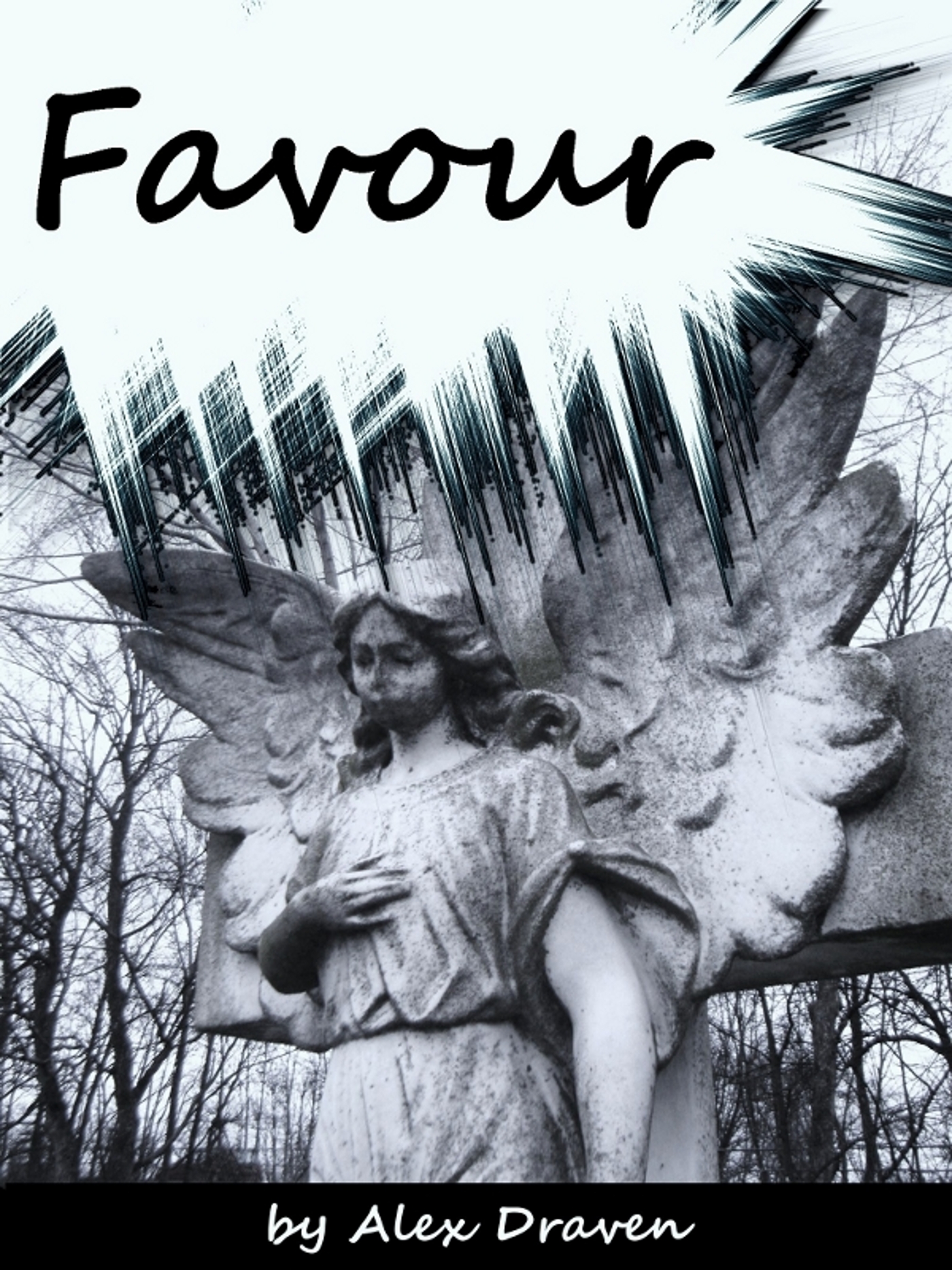 Halloween short story, Favour, is now available to purchase through Smashwords, and a number of ebook distributors. Originally published by Torquere Press as "Favor", this edition restores the original UK-English spelling. Favour is sweet like candy, it has laser-quest, fake fangs, and boys making out in graveyards, and it's just $0.99, so treat yourself!
Fall re-released
My first professional sale, an unusual centaur romance novella called Fall, is now available as a free ebook through Smashwords, and a number of other ebook distributors.
Two new reviews - Saffron Stains and Staytape
5 stars from Rainbow Reviews - The two lovers come from very different backgrounds, and that is very nicely detailed in these pages. As is their love and commitment, the way that even in pain and discord they never forget each other.... The intrigue and the subplots are so captivating that one cannot help but enjoy it. Go read!

Joyfully Reviewed - Stay Tape is a cute and funny story... Stay Tape is great when you need a chuckle and a little uplift in your day.
Sleeping Bears Lie review
Joyfully Reviewed has given Sleeping Bears Lie a lovely review.

Sleeping Bears Lie is an intriguing tale that travels into the land of myths, deftly blending them with reality.
New review for Favor
Rainbow Reviews has given Favor a lovely three-and-a-half star review.

Their encounter in the church graveyard is fun and steamy, as are the two young men.

The author has a great voice ... blending easy and descriptive writing with humor and romance makes this short story a fun and enjoyable read.